CREATE A
Custom Gift
Personalization
Make any tumbler your own by adding a name, monogram, favorite saying or special date.
The Tervis Customyzer
Hold on to your favorite moments with a one-of-a-kind tumbler you create using your favorite photos and our colorful backgrounds, stamps and text.
SELECT AN
Interest
Pick your passion and take it with you on your pursuit of happiness.
SELECT A
Gift Set
Make the moments brighter with a gift set that lets their personality shine.
Sets of 2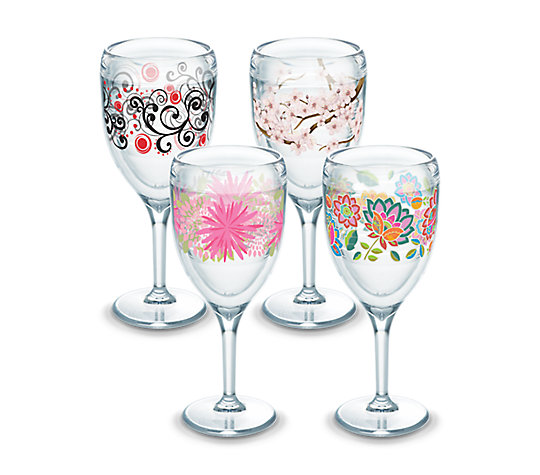 Sets of 4
All Gift Sets
SELECT A
Holiday
Every holiday is made merrier with a gift that celebrates celebrations.
Thanksgiving
Christmas
SELECT AN
Occasion
Dress up their drinks to match life's big moments with these expressive designs.
16oz Tumbler
Our top seller lets you express yourself while you refresh yourself.
6" tall
3 3/8" wide (top)
2 5/8" wide (bottom)
16oz
bpa free

24oz Tumbler
Our biggest tumbler keeps the extra refreshment you need close at hand.
7 7/8" tall
3 7/8" (top)
2 5/8" wide (bottom)
24oz
bpa free
24oz Water Bottle
Sleek style makes this perfect for the active and on-the-go lifestyle.
10 2/5" tall
3 2/5" wide (top)
2 1/2" wide (bottom)
24oz
bpa free

Mug
The savvy sipper that's easy to handle because it has one.
5" tall
3 7/8" (top)
2 5/8" (bottom)
16oz
bpa free

10oz Wavy Tumbler
This kid-friendly tumbler features a contoured outer wall for easy gripping.
5 1/2" tall
3" (top)
2 3/8" wide (bottom)
10oz
bpa free

12oz Tumbler
A classic rocks tumbler that keeps those rocks around longer.
4 1/4" tall
3 3/4" wide (top)
2 1/2" wide (bottom)
12oz
bpa free

My First Tervis™ Sippy Cup
This sippy cup is the perfect introduction to Tervis drinkware.
5 1/5" tall
4 1/5" wide (top)
2 1/4" wide (bottom)
6oz
bpa free
9 mo+

Wine Glass
Elegantly durable drinkware perfect for smooth sipping, indoors or out.
8 1/2" tall
3 3/5" wide (top)
3 15/16" wide (bottom)
9oz
bpa free

Stemless Wine Glass
Keeps wine and more the perfect temperature with carefree comfort and glass-like clarity.
4 4/5" tall
3 3/5" wide (top)
2" wide (bottom)
9oz
bpa free

Stout
Makes entertaining easy with right-sized drinks and dishwasher-safe cleanup.
3 1/2" tall
3 2/5" wide (top)
3 1/10" wide (bottom)
8oz
bpa free

Tall
With its 16oz capacity, drinks – and moments – last a little longer.
6 1/4" tall
3 2/5" wide (top)
2 4/5" wide (bottom)
16oz
bpa free

Collectible
This two-ounce keepsake is ideal for quick sips, espressos or cappuccinos.
2 3/4" tall
2 1/8" wide (top)
2 15/16" wide (bottom)
2oz
bpa free
Ice Bucket
When it's time to chill, this entertaining essential keeps the ice flowing.
8 1/2" tall
7 1/2" wide (top)
5 1/4" wide (bottom)
2.5qt
bpa free

Gift Box

Select gift boxes at checkout. Only $5 to make your gift even giftier.

Email Signup

Get great gift ideas delivered right to your inbox.

Gift Concierge

Be a holiday hero this season with great advice from our gift concierge.

Chat Now
DIY
Teacher Appreciation Gift
Materials:
#1 Teacher 16oz Tumbler
Oven Mit
Mixing Spoon
Cookie Mix
Gift Tag

Instructions:
A lesson in simplicity. Place tumbler, mix and spoon in the oven mitt, add a bow and a gift tag and present to your favorite teacher before the holiday break.
shop this tumbler
DIY
Cat Lovers Set
Materials:
Customyzer Tumbler
Bed
Picture Frame
Treats
Toy
Food Covers
Food Dish

Instructions:
Need a gift for the cat lover on your list? A comfy cat bed makes the perfect delivery system for pet treats, pictures, necessities and a customized tumbler featuring their favorite cat.
create a tumbler
DIY
Wine Basket
Materials:
4 Wine Glasses or Stemless Wine Glasses
Bottle(s) of Wine
Wine Cork
Corkscrew
Wine Bag
Chocolates
Cheese
Salami
Peanuts
Wine Preserver
Candle
Stain Remover
Decoration Filler
Ribbon & Bow
Instructions:
Fill a basket with wine, wine glasses, wine accessories, gourmet treats and a candle and you have a gift that's perfect for those who enjoy life one sip at a time.
shop wine glasses
DIY
Sports Fanatic
Materials:
16oz Tumbler
Ice Bucket
Collectible
Uncracked Peanuts
Regular Peanuts
Small Bat
Baseball
Instructions:
Gear them up for game day with a team ice bucket filled with peanuts, souvenirs and team tumblers.
shop sports
DIY
Candy Lovers Gift Set
Materials:
6 Water Bottles
Assorted Candy
Carrier
Instructions:
Have gifts on hand for surprise visitors by filling water bottles with candies, salty snacks or drink mixes and pass them out as needed.
shop water bottles
DIY
Dog Lovers Bundle
Materials:
Customyzer Tumbler
Dog Bowl
Bone
Treats
Portable Dog Bowl
Picture Saying
Instructions:
We've got the goods for dog lovers too! Pick up a big dog dish and fill it with their favorite mutt's treats and toys, throw in a tumbler or two – customize one with pics of their pooch – for a dog-gone good gift.
create a tumbler