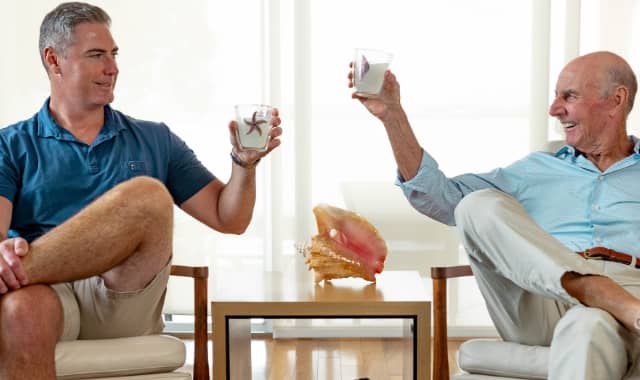 Cheers to


A Family Legacy

Tervis is a third-generation American-owned and -operated company, renowned for the durable construction of its drinkware, the timelessness of its decorations & designs, and the insulation qualities which have stood the test of time.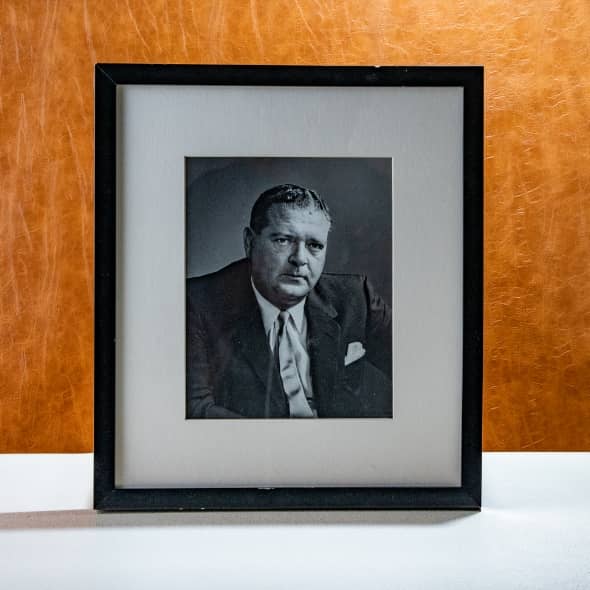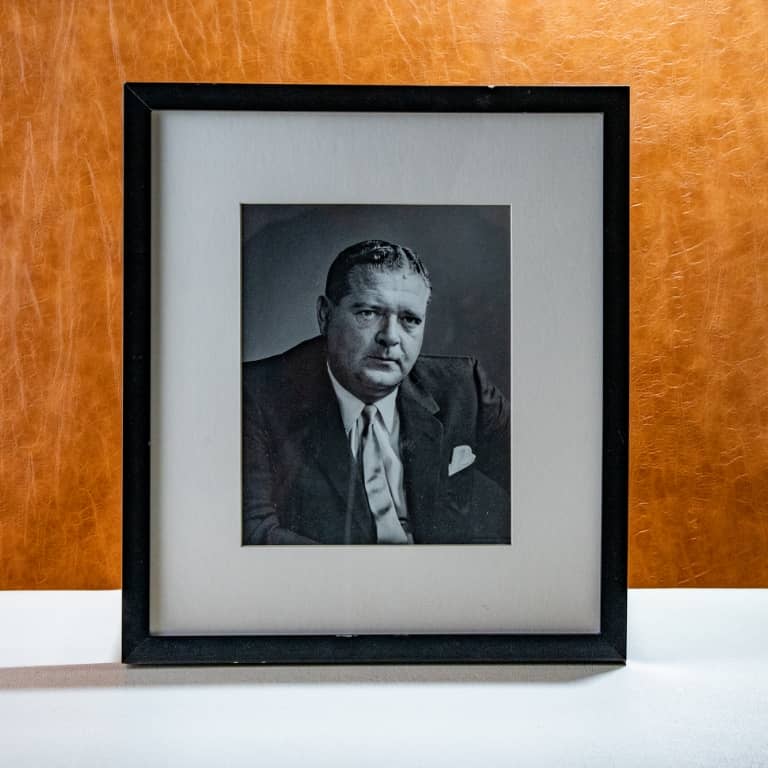 How It Began
Entrepreneur John C. "Jake" Winslow (c1914-1983) loved the outdoors. He made a name for himself supplying outdoor leisure lovers with marine, hunting, and sporting goods.

He knew firsthand how hard it was to keep drinks cold and hands dry while enjoying leisure activities in the sun. He sought a solution to this problem to benefit boaters, golfers, tennis players and others like him who valued their well-earned leisure time.

He discovered the work of Frank Cotter & G. Howlett Davis, who in 1946 created the world's first permanently sealed, double-walled, insulated tumbler. Combining syllables of their last names, the two engineers called this dependable, leisure-friendly drinkware "Tervis."
From Dock to Dock
Winslow purchased the rights to this revolutionary drinkware and began manufacturing it in Florida in 1967, selling tumblers from dock to dock, from fairway to fairway, and in outlet stores connected to the Tervis manufacturing facilities.
Quality, Customization & A Lifetime Guarantee
In his over two decades at the helm, Jake Winslow made Tervis tumblers a beloved part of the Florida coastal experience by focusing on three things: high quality, customization options and a lifetime guarantee.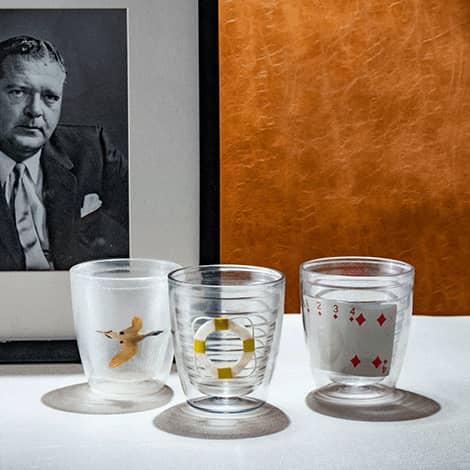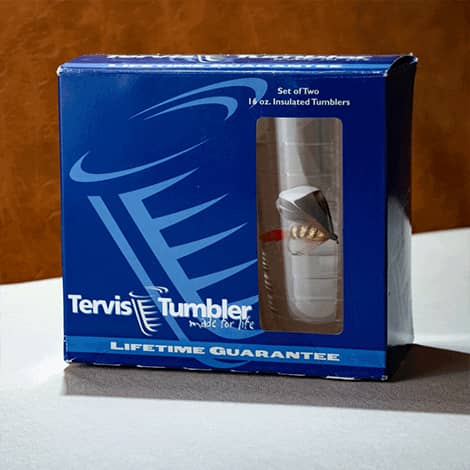 Tervis Through The Years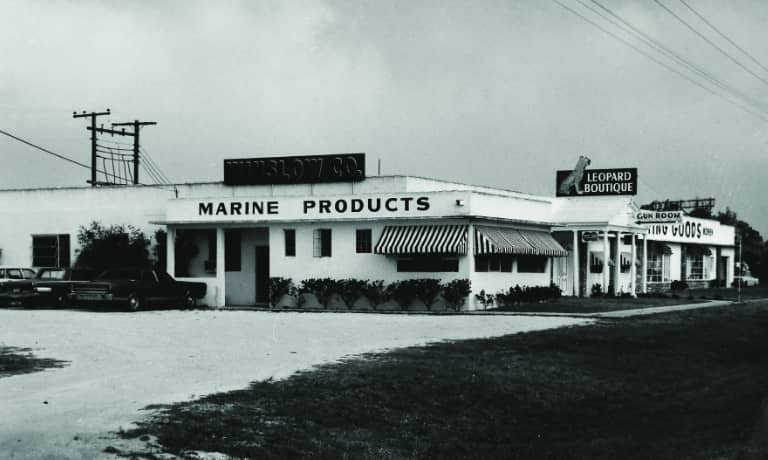 Much has changed since the mid 1940s when the Tervis double-walled insulated tumbler was invented.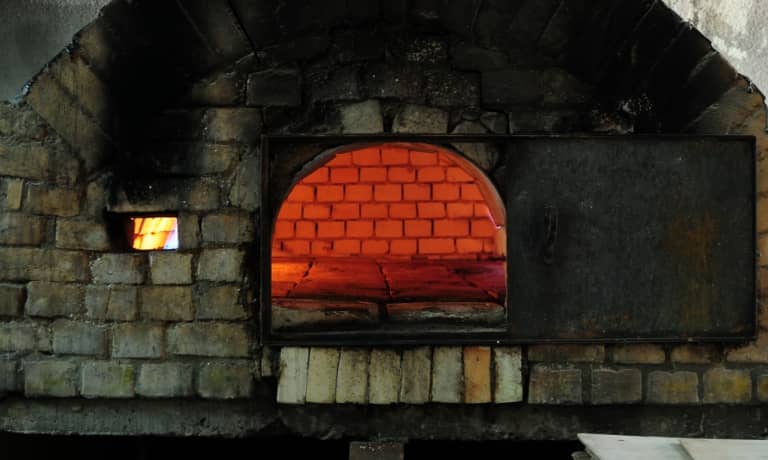 Early in our manufacturing career, we utilized pizza ovens to heat materials prior to molding the insulated layers needed to keep drinks cold (or hot) and hands dry. Today, proprietory ultrasonic welding techniques permanently seal our classic tumblers and water bottles.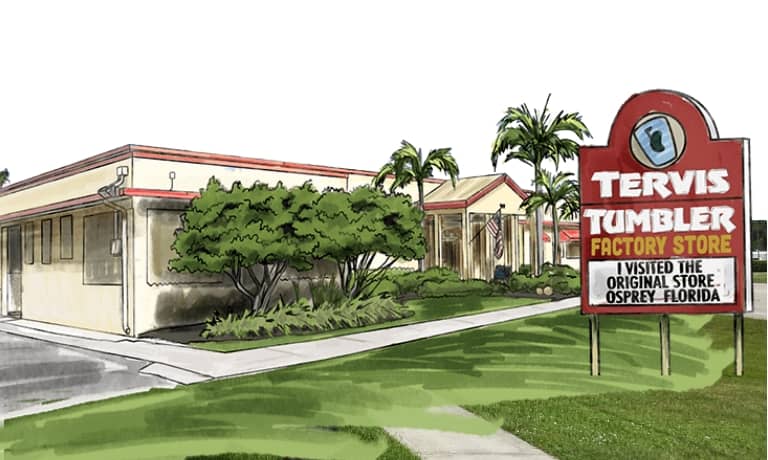 Our original manufacturing plant in Osprey, FL is now a flagship retail location, enjoyed by visitors as a tourist destination.
The Next Generation
A few years after Winslow's passing, his widow Mary Alice Amory Winslow approached son-in-law Norbert Donelly and asked if he'd be interested in "helping out for a few weeks." Those few weeks marked the transition of Tervis to second-generation leadership.
Unprecedented Growth
To his father-in-law's foundation of "quality, customization, and a lifetime guarantee," Donelly added another promise: rapid delivery. He instilled a sense of trust among employees, encouraged creative thinking, accepted intelligent failures, and always recognized achievement and innovation.

Those four precepts, a talent for hiring the right people into the right positions, and a strong company culture led to unprecedented growth for the company.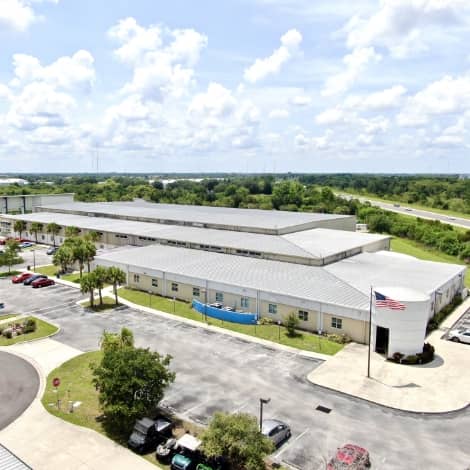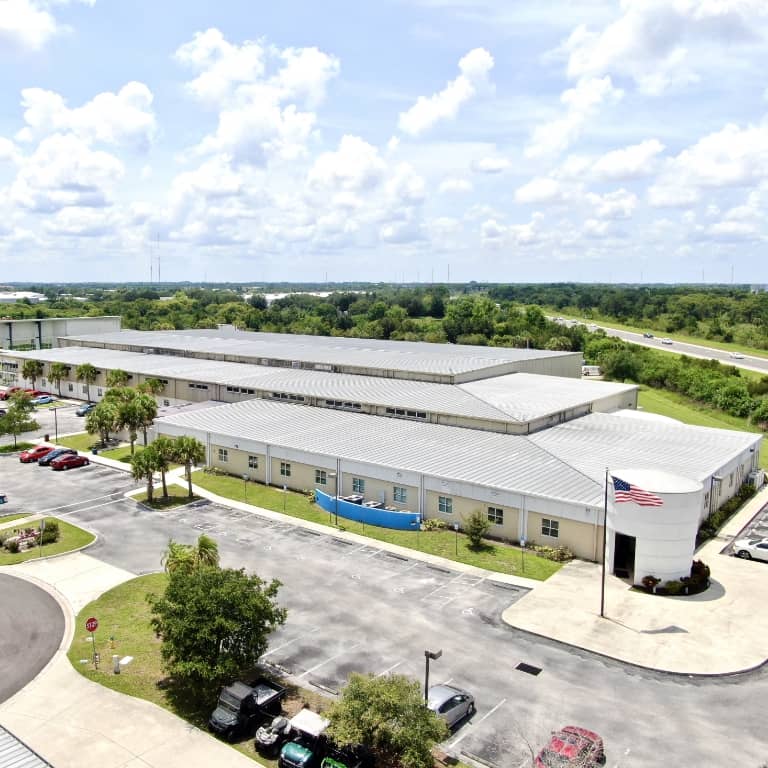 "Just the Best"
When Donelly began his tenure at Tervis, the company employed 20 people and sold tumblers in three Florida outlet stores; when he stepped down in 2020 to pass the company's leadership to his son, Tervis employed hundreds, operated multiple branded retail locations and had shelf space in the country's best-known sporting goods & specialty stores, and high-end hotels and resorts. Of his time leading the company, Norbert said "I never worked to build the biggest company, just the best… our growth was the organic result of that."
Growing Up Tervis
Rogan Donelly (Norbert's son and Jake's grandson) literally grew up in the business. As he says, "At home I'd hear about Tervis from breakfast to dinnertime and as a kid I never knew anyone else made drinkware!" His childhood handprint was even memorialized in the concrete of the Osprey, FL Tervis store. When he was officially named president in 2016, the company that his grandfather built around an innovative product, and that his father grew through adept management and expanded distribution, faced a new challenge: Customers wanted more options for on-the-go hydration.
Challenge Accepted
Rogan was up for the challenge, spearheading the introduction of a stainless steel product line to accompany the iconic classic tumbler and water bottle. In his words, "We put the Tervis touch on stainless steel: high quality standards, hundreds of designs and customization options and quick delivery... resulting in triple-insulated stainless steel tumblers and water bottles with the best decoration capabilities on the market."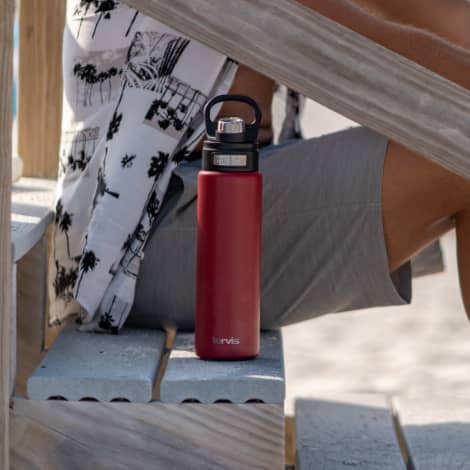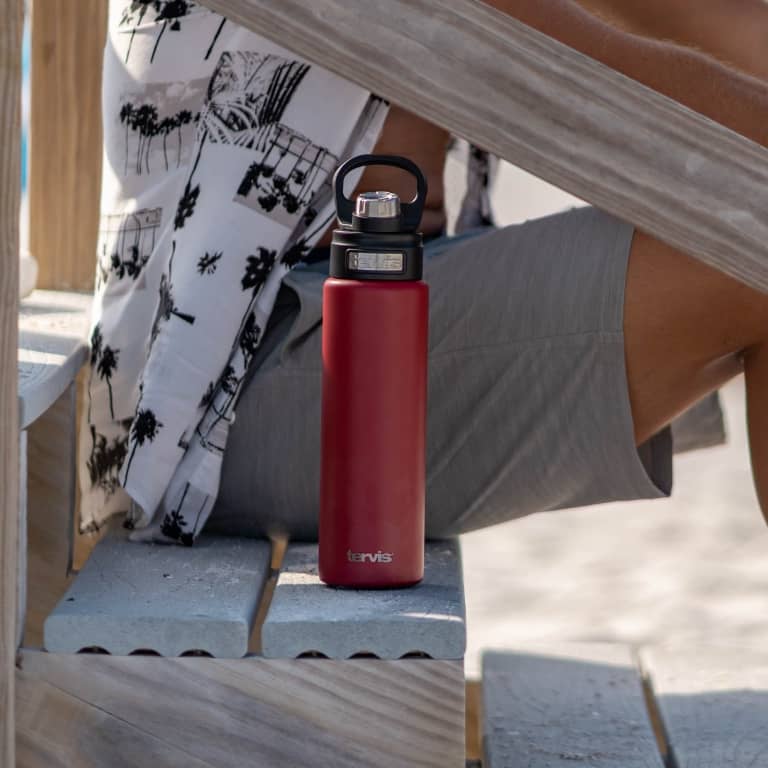 And the Next Generation
Having expanded the Tervis portfolio of products, today, Rogan leads a company beloved for decades as a classic American leisure brand. And it all began with the vision of John C. "Jake" Winslow, whose spirit and legacy live on through the brand.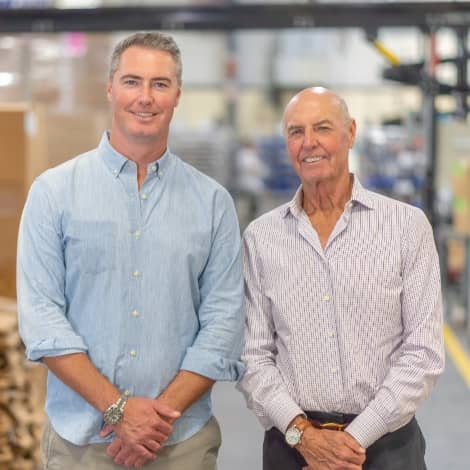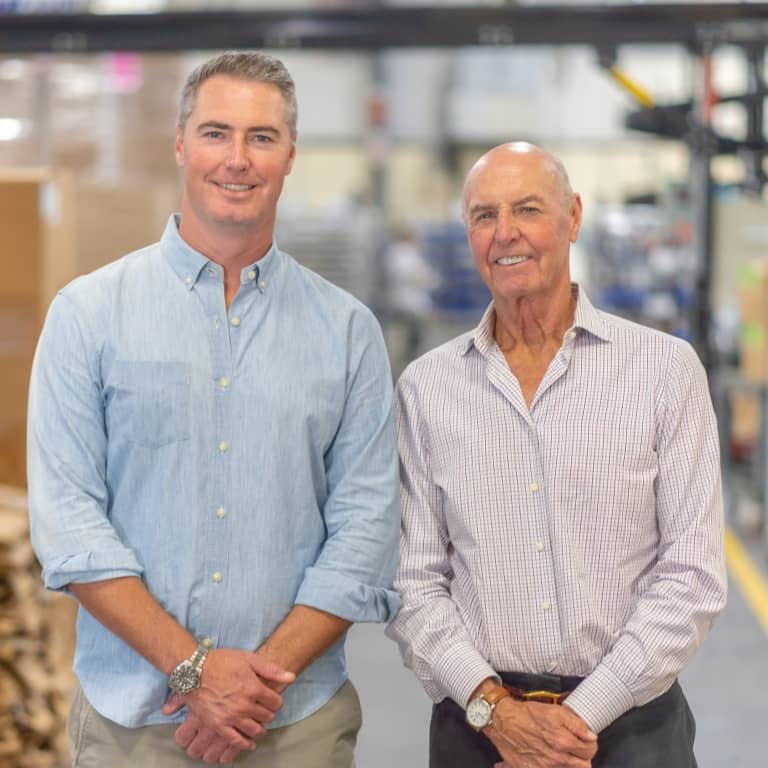 Tervis Today
Today, we are proud to offer a diverse portfolio of products, perfect for outdoor entertaining, on-the-go hydration and everyday drinkware needs. Tervis: American-made and family-owned for generations. Meant for the moments where memories are made.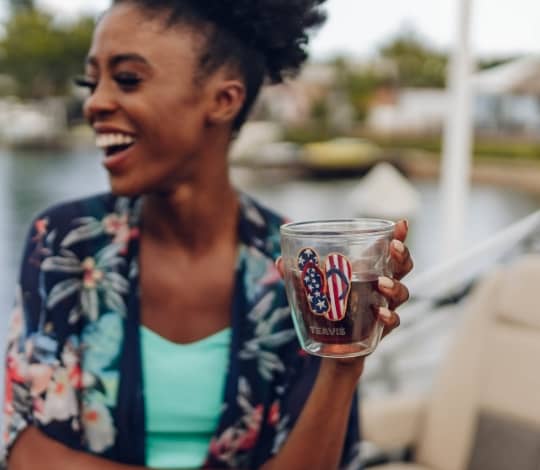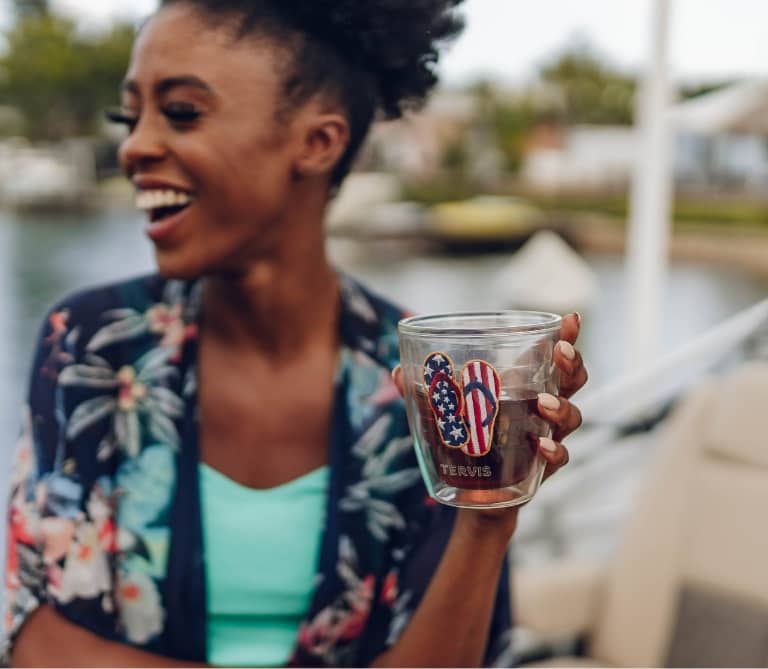 Double-walled, shatterproof Classic tumblers & water bottles keep your drinks cold and your hands dry.
Shop Classic Products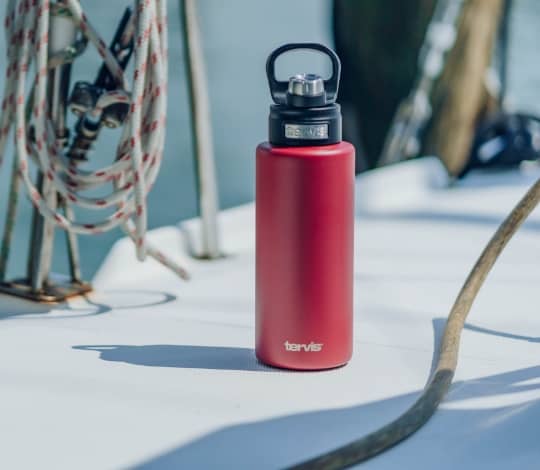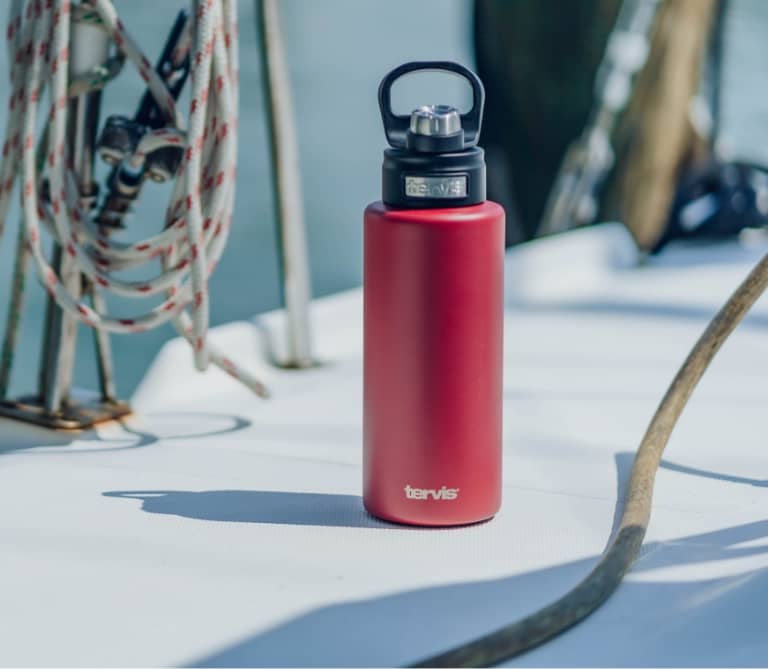 Durable, copper-lined stainless steel is your go-to drinkware for on-the-go hydration.
Shop Stainless Products