We're passionate about our oceans and care about the creatures who call it home. We're committed to making it a better place and have been for 72 years. Not because it's trendy or helps sell tumblers, but because it's the right thing to do.
Every year, 18 billion pounds of plastic finds its way into our oceans— through storm runoff and via creeks, streams and rivers— and that number is growing. Once in the ocean, the plastic remains for years, increasing the amount of toxic substances and threatening the existence of all marine life (including fish, mammals and sea birds).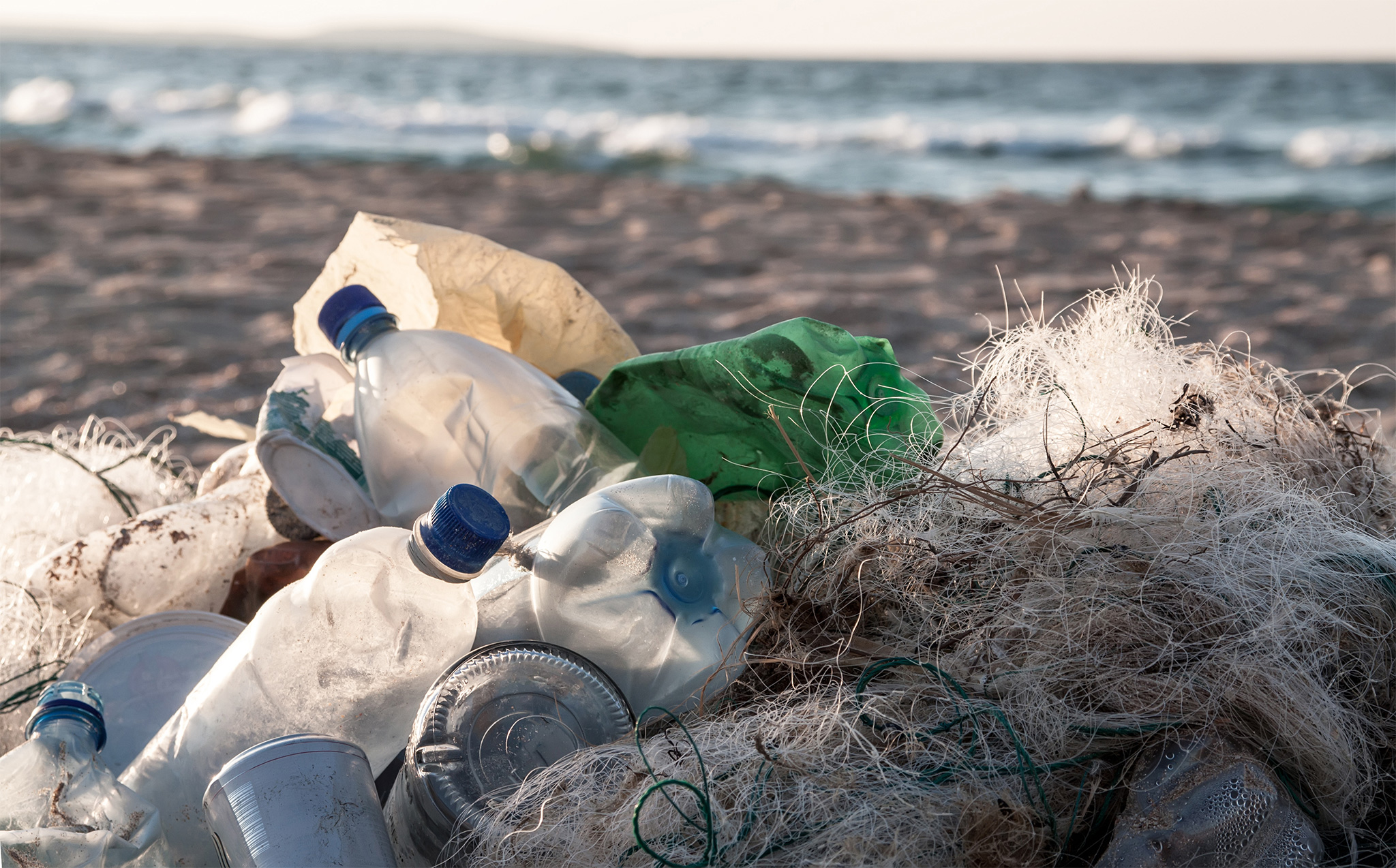 Did You Know?

50 Billion
Americans dispose of about 50 billion single-use plastic water bottles each year.

Only 23% Recycled
The U.S.'s recycling rate for plastic is only 23%, leaving 38 billion single-use water bottles to enter our landfills.

500 Billion
About 500 billion disposable cups are thrown away in the US each year.

1.1 Million
Plastic waste, including plastic bottles washes into the ocean, illing 1.1 million marine creature annually

11,000 Pieces
People who regularly eat seafoood ingest up to 11,000 tiny pieces of plastic every year.

Pound for Pound
By 2050 the ocean will contain more plastic pound for pound than fish.
What We're Doing
We've been doing what we can to help stop the single use plastic cycle by making high quality reusable plastic drinkware that people want to hold on to, that lasts longer and, in the end, is recyclable.
We're about to do more. Stay tuned.