Product Options
Select Size:
16 oz Tumbler
Select Lid Color:
Fuchsia
Select Lid Color
Need Help?
(866) 886-2537
HOURS: Mon - Fri: 9am - 8pm ET
Due to licensing restrictions, this item is not available for purchase.
Add Text To Your Drinkware
Personalization lettering on classic products is a vinyl decal sealed permanently between the two walls of the tumbler. On stainless, the lettering will be etched into the outer coating of the stainless product to reveal the stainless surface. If you are personalizing a tumbler with a design, your personalization will be on the other side of the tumbler.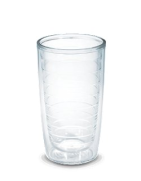 Invalid lines, please use A-Z,0-9
Only letters are allowed. Please modify your text.
One or more words was not allowed. Please modify your text.
Only 13 characters allowed per line
Tervis insulated drinkware delivers the ultimate combination of personality and performance for pure drinking enjoyment.
Information
Made in America & Lifetime Guarantee
This tumbler is BPA free
Great for both hot & cold (Use caution with hot liquids and carbonated beverages, which aren't recommended for water bottle)
Microwave & dishwasher safe
Reduces condensation
Embroidered emblem
Fits most cup holders (excluding mug and ice bucket)
Water bottle includes pictured lid
Ice bucket includes tongs and pictured lid
Pictured lid included
Exclusive to Tervis.com, Tervis stores and select retailers.