Water Bottle Use & Care
The water bottle and lid are dishwasher safe, top rack only. Do not remove internal gasket (rubber ring inside lid) for normal cleaning.
Removal & reinsertion of gasket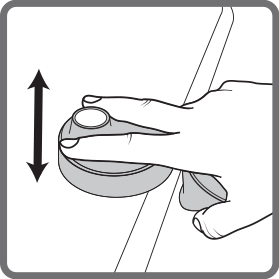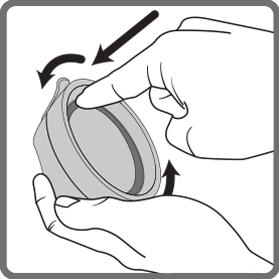 To remove the gasket, unscrew lid from water bottle, open lid and pull back into a locked position. Repeatedly tap base of lid on flat surface until gasket comes loose.
To insert gasket, press firmly with finger until gasket is completely seated in groove.
Lid application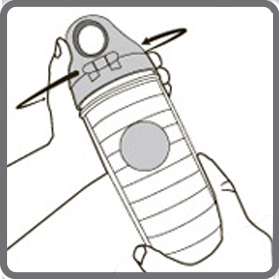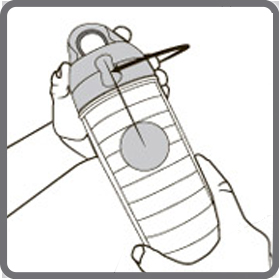 Make sure the lid is perfectly aligned with the bottle screw thread before securely fastening it to the water bottle. This can be achieved by either lining up the lid latch to the emblem on front, or the ounces on back, depending on which way you prefer the emblem to be facing when drinking, then screwing the lid on tightly.
Need A New Replacement Lid?