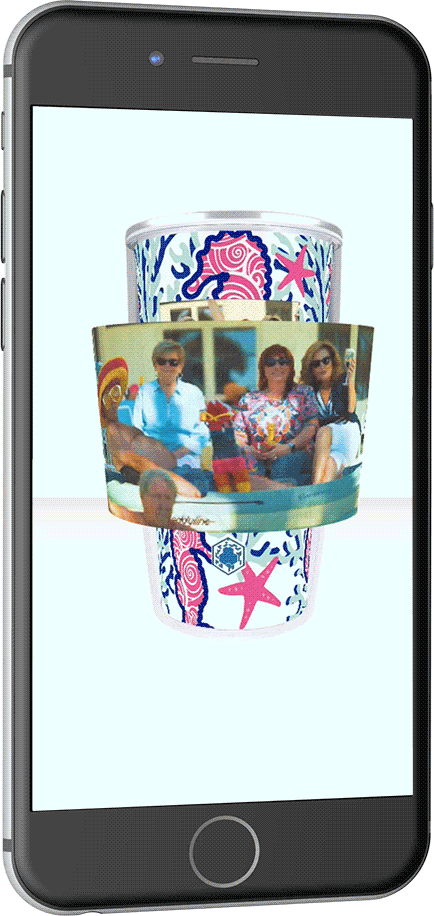 What is AR?
Augmented Reality (AR) is a live view of a real-world environment (in this case your tumbler and its surroundings) that's enhanced by computer generated sensory output (i.e. an animated gingerbread man) that the user can see. And enjoy.
Instructions
Gift one of the above Augmented Reality design to someone (even yourself, we won't tell).


Download the free Tervis AR app on the Apple App Store or Google Play.


Using the app on your phone, scan the front of the cup. Hint: The back shows our logo.


Enjoy your Augmented Reality experience!
App Gallery